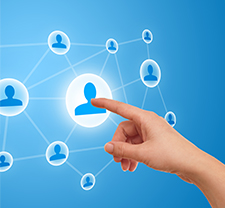 Tax Preparation and Bookkeeping ~ for you and your business

I have over 35 years of experience in accounting, income taxes and bookkeeping, and can help to make your life less taxing. I can provide income tax preparation to indivduals and business. For small business I can provide bookkeeping services to help you better manage your business' financial information. I can help you prepare financial statements for whatever your needs are - be it loan application, tax preparation, or government contracting purposes. As an IRS Enrolled Agent, I can advise on tax issues, prepare tax returns for individuals and business, and can respond to letters from the IRS, state or local entities.

For individuals, I can help prepare your current year or prior year taxes, amended returns, respond to taxing authority letters (IRS, State or local) , and provide tax planning services
For business, with the cost effective outsourcing of your bookkeeping and income tax preparation, I can help you lower your administrative costs, and can assist with a variety of state and local tax related issues (sales and use taxes, property tax, state corporate tax, and more).
Your Virtual Accountant and Tax Preparer

The goal of my tax and bookkeeping service is to allow you the opportunitey to concentrate on your business, while I take care of your bookkeeping and tax preparation services.
For your convenience, remote and on-site services are available. I can be reached by phone, email, fax, zoom, mail or via the internet. DC Metro area meetings ~ at a time and place convenient to you ~ are also available. Please contact my office to speak with me about how I can help make your life less taxing.
On-Site &
Remote Services

Reach me by phone, email, fax, zoom or via the internet.