How will the 2018 Tax Cuts and Jobs Act affect you
or your Business?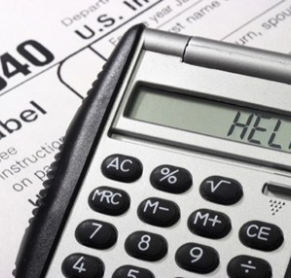 There are a lot of changes to the tax laws for 2018 that will affect both individuals and business. Some of the components are still not clearly defined by IRS regulations, and additional legistlation will have to provide better explanation. Please contact us to determine how these changes will affect your specific tax situation.
In summary, we've tried to descibe some of the highlights:
*** The standard deduction has increased to $24,000 for married, $18,000 for head of household, and $12,000 for single. The personal exemption has been eliminated..... If your Itemized Deductions (Schedule A) are less than the standard deduction, you will be better off taking the standard deduction.
*** The top tax rate has dropped to 37% from 39%. Capital Gains Tax rates remain the same.
*** Itemized Deduction Changes:
*** Medical expenses up to 7.5% Adjusted Gross income still deductible
*** Charitable contributions still deductible
*** Morgage Interest on loans acquired after Dec 15, 2017 are limited to debt of $750,000
*** Home Equity loan interest is ONLY deductible if monies are used for acquisition or improvement of the home
*** State and local taxes (state withholding + real estate tax + personal property tax) are limited to $10,000
*** Miscellaneous deductions (unreimbursed business exp., tax prep fees, safe deposit and investment exp.) are eliminated
*** Personal casualty losses are limited to federally declared disasters
*** Moving Expenses no longer deductible (unless military personnel) , AND if reimbursed by employer are treated as income
*** Alimony payments are no longer deductible by the payor, nor reported as income by the payee
*** The child tax credit is increased to $2,000
*** ABLE (Achieving a Better Life Experience ) account changes include: 529 Education Plans will now cover Kindergarten thru college (limited to $10,000/year)
====================================================================================================
IRS online tools that will help you with the new tax law:
** The new tax laws passed in December 2017 may change the amount of taxes you want to have withheld from your paycheck. Use the IRS ' new tax withholding calculator to determine what your new withholding should be for 2018 - then fill out a new W4 with your employer's Human Resources department.
*** For C Corporations, foreign earned income is excluded.
*** The tax rate for C Corporations has been reduced to a flat 21%
*** No AMT (Alternative Minimum Tax)
*** Local lobbying expenses are no longer deductible
*** Like Kind Exchanges are limited to real property, NOT vehicles or equipment
*** No deduction for entertainment expenses
*** The 50% deduction for business meals is still available.
*** For Business owners, the new tax law has made changes to depreciation rules - visit this link to learn more: Increased Depreciation Expenses Allowed. Also, a fact sheet for sole proprietors - with helpful information on home office and business structure issues, among others, can be found here: Self Employed Business Fact Sheet.
*** The new 2018 tax law has changed the definition of business 'meals and entertainment expenses' that can be deducted - please read my summary on the changes to this tax law:
New publication: Tax reform: What's new for your business
This electronic publication covers many of the TCJA provisions that are important for small and medium-sized businesses, their owners, and tax professionals to understand. This concise publication includes sections about:
New webpage: Tax Reform for Small Business
This one-stop shop highlights important tax reform topics for small businesses. Users can link to several resources, which are grouped by topic.
For More information:
Tax Reform Small Business Initiative
*** More detail on THREE new features of the tax law that affect business owners.
1. 20% Deduction of Business Income
Eligible taxpayers may now deduct up to 20 percent of certain business income from domestic businesses operated as sole proprietorships or through partnerships, S corporations, trusts, and estates. The deduction may also be claimed on certain dividends. Eligible taxpayers can claim the deduction for the first time on the 2018 federal income tax return they file in 2019. This provision is the result of tax reform legislation passed in December 2017.
Here are some things business owners should know about this deduction:
The deduction applies to qualified:
– Business income
– Real estate investment trust dividends
– Publicly traded partnership income

Qualified business income is the net amount of qualified items of income, gain, deduction and loss connected to a qualified U.S. trade or business. Only items included in taxable income are counted.

The deduction is available to eligible taxpayers, whether they itemize their deductions on Schedule A or take the standard deduction.

The deduction is generally equal to the lesser of these two amounts:
– Twenty percent of qualified business income plus 20 percent of qualified real estate investment trust dividends and qualified publicly traded partnership income.
– Twenty percent of taxable income computed before the qualified business income deduction minus net capital gains.

For taxpayers with taxable income computed before the qualified business income deduction that exceeds $315,000 for a married couple filing a joint return, or $157,500 for all other taxpayers, the deduction may be subject to additional limitations or exceptions. These are based on the type of trade or business, the taxpayer's taxable income, the amount of W-2 wages paid by the qualified trade or business, and the unadjusted basis immediately after acquisition of qualified property held by the trade or business.

Income earned through a C corporation or by providing services as an employee is not eligible for the deduction.
Visit the IRS Website Qualified Business Income Deduction FAQ's for more information.

2. New 100-percent depreciation deduction benefits business taxpayers
Businesses are allowed to write off most depreciable business assets in the year they place them in service.
Here are some facts about this deduction to help businesses better understand how to claim it:
The 100-percent depreciation deduction generally applies to depreciable business assets with a recovery period of 20 years or less and certain other property.
Machinery, equipment, computers, appliances and furniture generally qualify.
The 100-percent depreciation deduction applies to qualifying property acquired and placed in service after Sept. 27, 2017.

3. Tax reform brings changes to fringe benefits that can affect an employer's bottom line

*** Entertainment Expenses & Deduction for Meals
The new law generally eliminated the deduction for any expenses related to activities generally considered entertainment, amusement or recreation.

However, under the new law, taxpayers can continue to deduct 50 percent of the cost of business meals if the taxpayer or an employee of the taxpayer is present, and the food or beverages are not considered lavish or extravagant. The meals may be provided to a current or potential business customer, client, consultant or similar business contact. Food and beverages that are purchased or consumed during entertainment events will not be considered entertainment if either of these apply:
they are purchased separately from the entertainment
the cost is stated separately from the entertainment on one or more bills, invoices or receipts

*** Qualified Transportation
The new law also disallows deductions for expenses associated with qualified transportation fringe benefits or expenses incurred providing transportation for commuting. There is an exception when the transportation expenses are necessary for employee safety.
*** Bicycle Commuting Reimbursements
Under the new law, employers can deduct qualified bicycle commuting reimbursements as a business expense. The new tax law suspends the exclusion of qualified bicycle commuting reimbursements from an employee's income. This means that employers must now include these reimbursements in the employee's wages.

*** Qualified Moving Expenses Reimbursements
Employers must now include moving expense reimbursements in employees' wages. The new tax law suspends the exclusion for qualified moving expense reimbursements.
There is one exception as members of the U.S. Armed Forces can still exclude qualified moving expense reimbursements from their income if they meet certain requirements.
*** Employee Achievement Award
Special rules allow an employee to exclude achievement awards from their wages if the awards are tangible personal property. An employer also may deduct awards that are tangible personal property, subject to certain deduction limits. The new law clarifies the definition of tangible personal property