Known for responsive and professional accounting and project management services, Christine Riccardi Coker has over 35 years of experience. She started her new business, Alexandria Tax & Bookkeeping in May, 2017. Since 1995, she was the Senior Accountant at a CPA office, preparing income taxes and performing bookkeeping services. Since 1997, as President of Buke Enterprises, she has provided project management and government contracting support for a variety of business clients, including software development and web site design.
From 1984-1995 she worked as an IT Systems Manager at GE Capital Asset Management (formerly Skyline Financial Services, formerly EPIC - Community Savings and Loan) specializing in financial and real estate applications. Christine started her career in the DC Metro area in 1982 working in IT and Accounts Receivable for the National Club Association, and then a graphics imaging firm, Creative Technologies, in 1984.
Orginally from Jupiter, Florida, Christine graduated from Wake Forest University in North Carolina with a BS in Math & Business. She earned her OSHA 30 hour certificate in 2009, and acquired her IRS Enrolled Agent membership (and National Association of Enrolled Agents) in 2017.
A member of the West End Business Association of Alexandria (WEBA), Old Town Alexandria Connections (OTAC), and the Alexandria Chamber of Commerce since 2018, Christine has been an active volunteer as a PTA Treasurer and parent volunteer with Alexandria City Public Schools, and taught Visual Arts classes as a volunteer with Arlington County.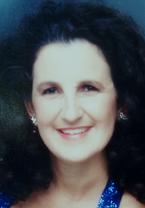 Testimonials from happy clients:
* "I am pleased with your services and wish to continue using your services in years to come and will recommend you to anyone looking for tax help!"
* "It was a pleasure [to work with you]. I will definitely recommend [you] to my colleagues and friends.
* "you have been such amazing help, i really do appreciate you!! "
* "It was a pleasure working with you. We were talking ...about how pleased we all are with your exceptional professionalism and [tax preparation] expertise - and how personable we each found you to be. We are spreading the word about you - and will continue to do so! "
* "I feel like the quality of our responses [to proprosal] is second to none. I appreciate your efforts"
* "You have been a such a delight to work with, and I hope we have the chance to do so again sometime soon."
* "Thanks for everything. You have made this negotiation a success by your due diligence and great responses to the [government] and our time critical needs.
* "During the Small Business Administrations 8(a) application process, we received excellent services, and achieved our certification. We greatly appreciate your prompt services and outstanding support."
Clients have included:
Richmond American Homes

Reed Electric
Hogan & Hartson

Nutrition, Inc.

National Association of Bilingual Educators

This one page capability statement provides a summary of my services and abilities:

<= Looking for a place to stay in Northern Virginia?